Meet Dr. Holly Barchman
My passion is working with mothers and babies!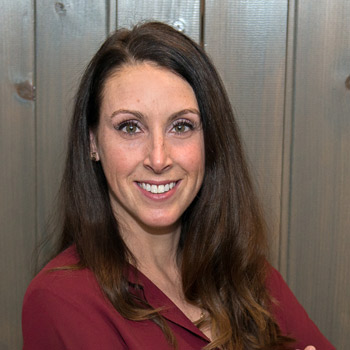 When she was 8 years old, Dr. Holly went to the chiropractor for the first time. Her parents understood how critical it is for a growing child to have optimal spinal health. Instantly fascinated by this natural form of health care, she decided at that young age that she would grow up to help others.
The Path to Becoming a Chiropractor
Dr. Holly earned her Bachelor degree in Biology from The University of Western Ontario. She then attended Palmer College of Chiropractic, graduating magna cum laude with a Doctorate in Chiropractic. Additionally, she has completed three years of post-graduate study in prenatal and paediatric care and has obtained the status of Diplomate in Clinical Chiropractic Pediatrics DICCP (USA).
As a proponent of breastfeeding and prenatal and postnatal health and education, Dr. Holly has served as a member of the Durham Prenatal Coalition and the Durham Breastfeeding Coalition.
Providing Experienced Care
Before co-founding Dynamic Balance Chiropractic, Dr. Holly served as a family practice chiropractor at one of the largest chiropractic practices in the United States. While there, she primarily focused on maternal, prenatal, postnatal and pediatric health care. She brings this experience and cutting-edge techniques to the community of Ajax and surrounding areas.
Helping Moms, Babies and People of All Ages
Dr. Holly is a mom to three boys, and is particularly passionate about caring for pregnant women, postpartum mothers, and young children. Throughout the years she has helped many women experience healthier and happier pregnancies. Specifically, through chiropractic care, moms-to-be can experience reduced pain during pregnancy, shorter labour time and fewer medical interventions through the birth process.
Dr. Holly cares for pregnant women throughout their pregnancy and has attended births to provide the labouring mom with chiropractic support for a healthier birth. She also likes treating newborns as soon after birth as possible to minimize any of the traumatic effects of childbirth.
Dr. Holly has a special focus on the postnatal period, assisting new mothers and babies with the breastfeeding relationship, and helping women to remember their innate maternal wisdom, while accessing their super powers as mamas.
Enjoying an Active Life
Passionate about caring for the underserved, Dr. Holly traveled with her husband Dr. Jeremy to Bolivia on a chiropractic mission trip. They provided chiropractic for those who would not otherwise have been able to access or afford care. When she's not at work, Dr. Holly loves spending time with her husband, three sons, family and friends. She enjoys travel, being in the outdoors, camping, gardening, hiking and practicing yoga.
Book an appointment with Dr. Holly today!

Dr. Holly M. Barchman | (905) 686-0960