Postnatal Care & Breastfeeding Support
Ajax Postnatal Chiropractic Care for Parents
Whether it is your first baby, or your tenth, the first year is a whirlwind of energy and emotions. Nothing prepares you for this new little person, and their specific demands. It can leave any parent feeling overwhelmed at times. Our practitioners are trained to care for parents during this physically and emotionally demanding time period, to recognize their individual needs, and to support when things are not going smoothly.
Our position as your care provider is to help you ease into parenthood armed with information, a healthy functioning body, and an awakening to the wisdom you already hold as a mother or father.
Breastfeeding Support and Success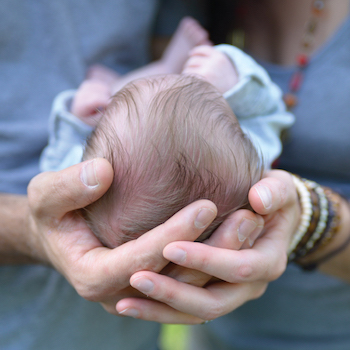 Breastfeeding is not only the ideal way for your baby to get the best nutrients possible but it's also a beautiful way for you and your baby to bond. During the birth process, a baby undergoes a lot of biomechanical stress as well as neurological stress (both contributing to birth trauma). Even the most beautiful birth stories include this stress, and in turn, can correlate with difficulty nursing.
Our team will first assess how we can help to improve breastfeeding for mom and for baby. By removing the interference to the spine and nervous system, and correcting subluxations that may be present, Baby can get a more effective and productive latch, which can translate to better feeds, more comfort for mom (less nipple pain, cracking or bleeding), less gas and fussiness for Baby (better naps and sleep patterns), and an overall more enjoyable and successful breastfeeding relationship (improved bonding and longer nursing success).
We frequently recommend the services of other providers for issues such as latch difficulties, tongue-ties, or palate and other related therapy. Because we have strong ties to the local breastfeeding community, we can refer you to the most appropriate practitioner for your needs.
The latch of the baby improved with 2 sessions. Amazing!"
Zoe M.
Now that baby is here, we work with you to not only to help everyone recover, but build a healthy and vibrant life together. Contact Dynamic Balance Chiropractic today to book an appointment!

Postnatal Care & Breastfeeding Support Ajax, Whitby & Pickering ON | (905) 686-0960